As the Aqua Vizyon Energy company, we would like to contribute to our innovative approach and alternative solutions to be one of the first three renewable energy sources with the application of Sea and Ocean wave energy, such as wind and solar energy, with our attractive cycle system recommendation.
For more than 25 years, I have worked as Chief Engineer and Technical Manager in ships and overseas transportation companies. All my business life is to solve the operational problems of many mechanical systems and ensure that these systems work on the basis of efficiency. For many years in my work in the marine environment, I felt and perceived nature itself is in a continuous motion (movement) and sometimes the resulting forces (sea wave power, effects) that I experienced by living. I started to focus on the transformation of this enormous wave power into energy with the effect of my professional formation and problem-solving reflex which was formed by the effect of my working years. Within the scope of our five-year work, we have focused on a cycle system that can compete with wind and solar energy conversion systems in terms of pay periods. We have tried to create a design that will be able to work in a stable, durable and stable manner with sea costs and to pay itself in 7-8 years with its installation cost and efficiency rates. We have done design and engineering works with an experienced and well-equipped team. With the support of the TUBİTAK-1512 program, which is the public fund following the pool tests, we successfully operated our field prototype and transferred it to a public institution. After this stage, we aim to implement our new system concept which will enable open sea applications with a more aesthetic structure design based on the same cycle system in the light of the experience of our field prototype works. In line with this goal, we have started our works with the financial means provided by the TUBİTAK 1507 public fund which has a larger budget. Within the scope of the project, together with our colleagues: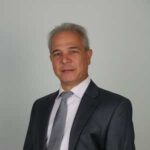 Özer ÇAKIR
Sailor – Ship Machinery Op. Eng. – Technical manager
Assistant Professor Serkan SEZEN
Electrical – Electronics Engineer – Kocaeli University
Assistant Professor Fuat KILIÇ
Electrical – Electronics Engineer – Balıkesir University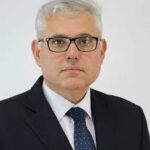 Dr. Savaş MUTLU
Sailor – Engineer – Academician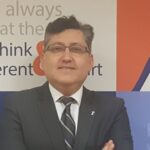 Zafer MUTLU
Our system design is in the patent process and it is capable of being licensed. As Aqua Vision Energy Ltd. we would like to work together with the companies in which we can carry out joint work activities and carry out the certificate studies of our cycle system.